Birkdale Manufacturing Group Limited is a well-established, UK-based manufacturer. Originally specialising in garage doors and roller shutters, they now have a vast range of garage doors, composite doors, awnings, pergolas, patio enclosures, electric blinds and more. They live by their slogan "Driven by quality dedicated to you", which ensures that they remain leaders in their field.
However, as with many manufacturing businesses, generating qualified leads and keeping track of their progress turned out to be quite a problem for Birkdale. But with the help of SaleSqueze, they managed to turn things around pretty quickly and increase their sales.
The Problem: Wasting advertising budget and a disoriented sales team
Birkdale is attacking a huge market in the United Kingdom, where there is a lot of competition and the rivalry between businesses is high. This competitive environment has had a significant impact on lead generation and lead acquisition. Birkdale was allocating huge sums of its marketing budget on social media advertising, but this was having little effect on the acquisition of new leads.
There were also problems within the sales team, who were experiencing a lot of confusion. Sales staff could not keep up with potential customers, so they didn't know the best way to move through stages of the sales process. Another problem was the issuance of the offer – there was no breakdown of the final price, thus no transparency for the end buyer.
Birkdale's most important sales channel was wholesale trading through Costco UK. However, they wanted to set up a channel through which they'd have direct access to end customers, as well as be able to involve partners.
Simon Sturman, the CEO of Birkdale, is always looking for innovative ways to present their bespoke products and understands that online sales is becoming an increasingly important – if not the most important – sales channel. As the pandemic hindered the growth of the company, Birkdale's management team decided to present its garage doors to the public via a product configurator.
SaleSqueze + Birkdale: Tailor-made product configurator with optimized advertising
We started working with Birkdale through an established consulting process, in which we identified their challenges in selling garage doors. Based on the information we obtained, we prepared wireframes of the product configurator. Together with Birkdale, we precisely defined the customer journey through this software.
Following the approval of the wireframes, the SaleSqueze execution team began developing a custom product configurator. At the same time, Birkdale employees started preparing the relevant materials.
The SaleSqueze team even got involved with advertising, setting up social media advertising campaigns.
The Results: The cost of acquiring a new customer dropped by 425% and the conversion rate increased to 7%
We solved the challenges that Birkdale were facing by implementing the SaleSqueze product configurator, which covered four types of garage doors: sectional garage doors, roller garage doors, industrial garage doors, and security window shutters.
The product configurator is positioned on the Birkdale website. End customers can now use it to create garage door quotes online. The customer adds a garage door to the standard basket; once the customer has finished configuring the garage door and submits a request, an automatically-generated offer is sent to their mailing address.
The SaleSqueze product configurator has fully automated Birkdale's online sales channel, which handles all business opportunities. Not only are customers very satisfied with the superior user experience, the product configurator has also eliminated confusion in the sales team, providing them with an overview of the sales process and a means to track potential customers. All sales information is now stored in SaleSqueze's system. We have also introduced reporting to the Birkdale sales team, so that the tool is fully functional and ready for great growth.
We connected the SaleSqueze tool with an existing production tool. The integration offers the possibility to automatically send garage door orders into production when an order is completed. This reduces the time spent on manually entering data into the system and removes the possibility of human error.
Birkdale has experienced the SaleSqueze effect! ?
Here's what Birkdale achieved in 30 days from implementing the new SaleSqueze solution:
Increased sales qualified leads by 371%
Improved conversion rate to 7%
425% drop in cost of acquiring a new customer
Automating online sales channel, getting back time for building valuable relationships
If you too would like to increase your sales and automate online sales channels with a custom solution, get in touch and let's talk about it.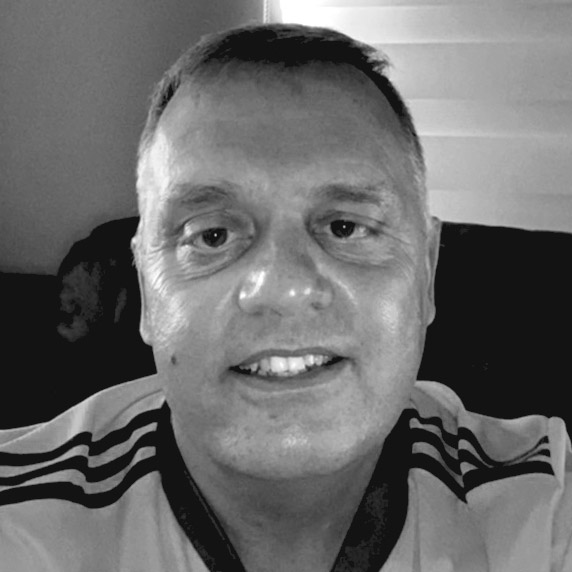 Satisfied customer experience
"Here at Birkdale, we needed a garage door configurator for our website and SaleSqueze was there to deliver. The experience was, in every aspect, excellent – from communication and timeline to execution and their in-depth understanding of our product. The team at SaleSqueze understood our wishes and created an easy-to-follow process around them. 
After implementing the SaleSqueze Product Configurator, we've increased our sales, simplified the management of leads, and streamlined the whole sales process. Thanks, SaleSqueze!"
— Simon Sturman, CEO at Birkdale Manufacturing Group Limited